SUBSCRIPTION VIDEO
Put your videos into a subscriptions. Set price and duration and enhance your content by presenting your customers with a new offer!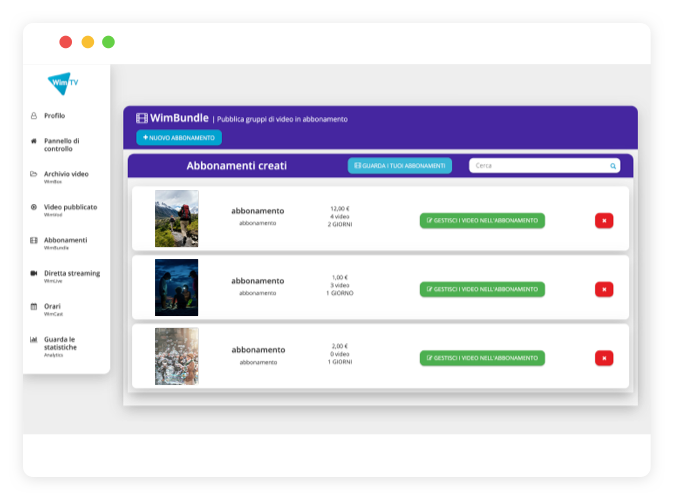 WIMTV OFFER
Today, large global operators offer paid content on the web on a subscription basis. WimTV therefore cannot fail to offer users with a web TV on WimTV the possibility of offering their contents in subscription mode to their customers. This service made available to WimTV users is called WimBundle.
CREATE YOUR SUBSCRIPTION
From their dashboard, the user enter the Subscriptions section, click on the "create subscription" tab, give the subscription a name, set a duration and a price. With a simple "drag and drop", the user selects the videos they want to insert from their WimBox (video archive) and add them to the subscription being created. It is also possible to upload an image to be associated with the subscription, before saving.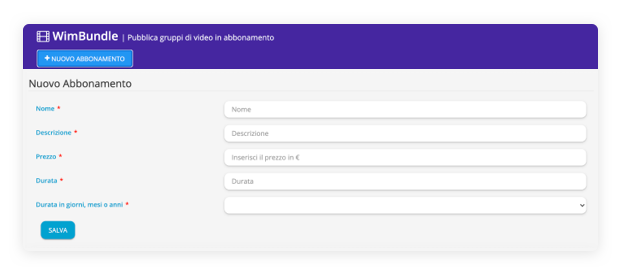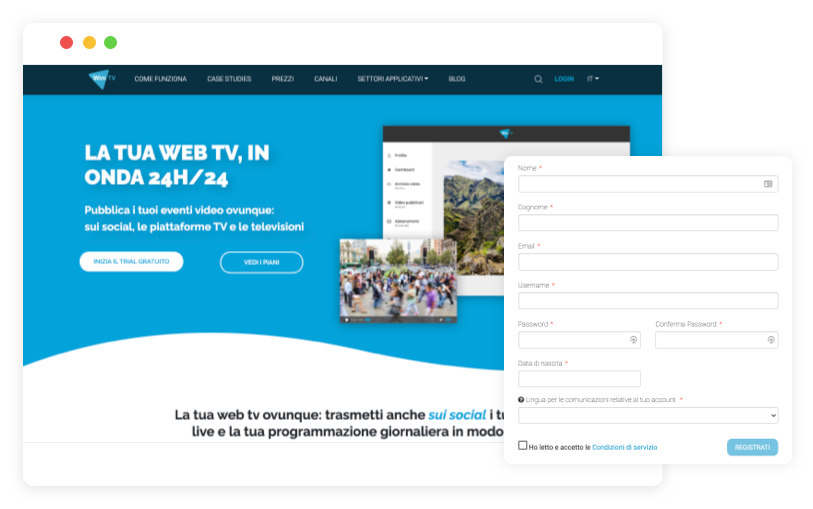 A DIFFERENT SERVICE
Unlike other types of content managed with WimTV, such as video on demand, live broadcasts and schedules, subscriptions cannot be published on a site external to WimTV using the iframe code, but only on the WimTV web TV. The reason is simple: those who want to buy a subscription must first register, for free, on WimTV.
IT IS FUNDAMENTAL TO SIGN UP FOR WIMTV
Only if the buyer is registered can he purchase a subscription. This is a basic requirement because, since a subscription gives the buyer the right to see a set of videos for a certain period (e.g., days, weeks, months), only if the buyer is registered can the platform recognize it and establish whether it has the right to view such videos or not.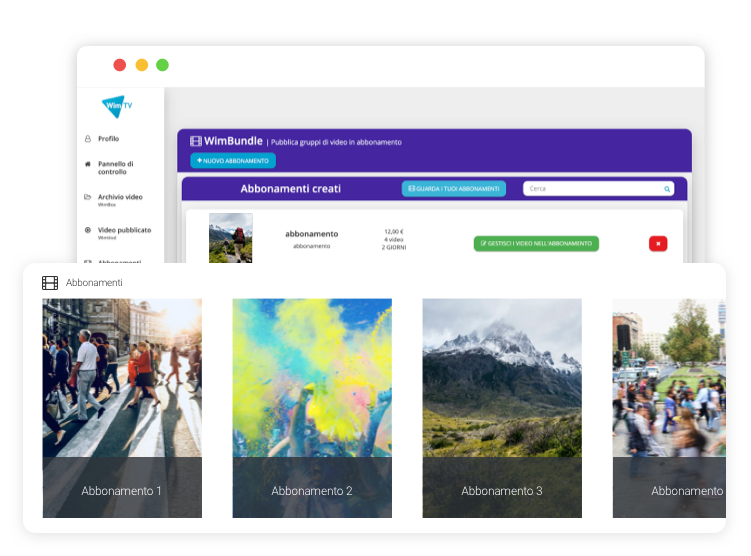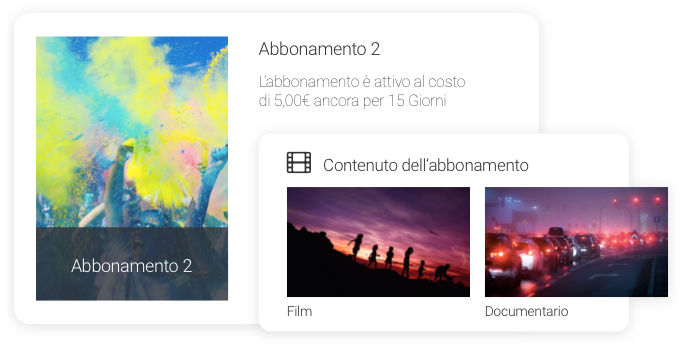 ALL SUBSCRIPTIONS IN ONE PLACE
The purchaser of a subscription, by accessing WimTV, in the Subscriptions section will find the list and link to all the subscriptions they have purchased.
PAYMENTS ON WIMTV
WimTV accepts payments via PayPal. 70% net of the payment goes to the user who published the subscription. WimTV pays the PayPal fee. Given the size of the commission, it is not possible to publish paid content on the web tv for an amount less than € 2. To be able to use a subscription, it is not necessary to have a PayPal account (which is free). PayPal also accepts credit card payments.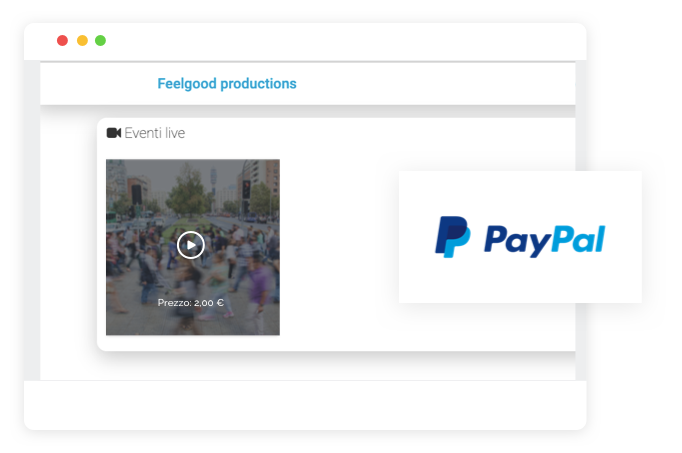 If you have other doubts
read
frequently asked questions