Live events in Wimtv
Broadcast free or pay per view live events. You can create live streaming events in a simple and immediate way.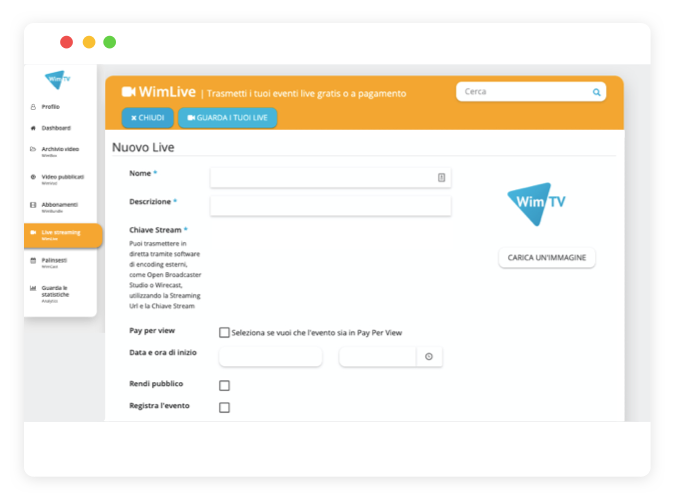 Live events in Wimtv
A WimTV user can open one or more channels on which to broadcast events in video streaming. Therefore, It is also possible to transmit two or more events simultaneously.
To broadcast an event in video streaming, you must first "create the event".
PASSWORD FOR LIVE STREAMING
An indispensable data to be able to broadcast an event is your password dedicated to video streaming. Normally, this should already have been entered by the user at the time of registration. If this has not been done, you need to access your profile and the Web TV settings and enter the password in the "Password for live service" field.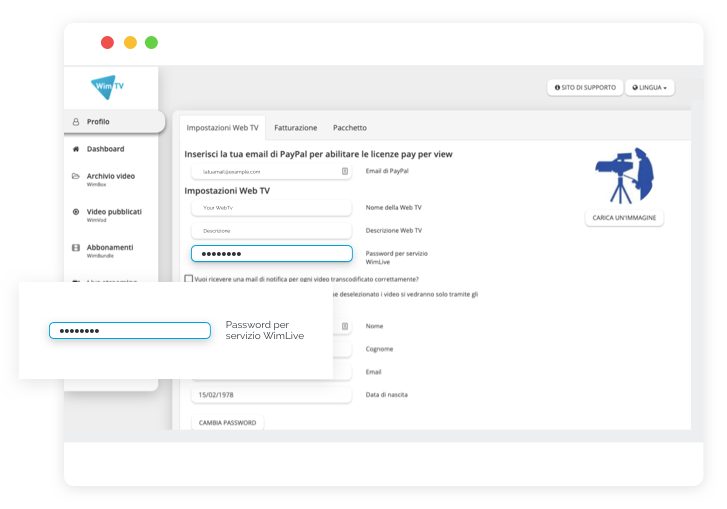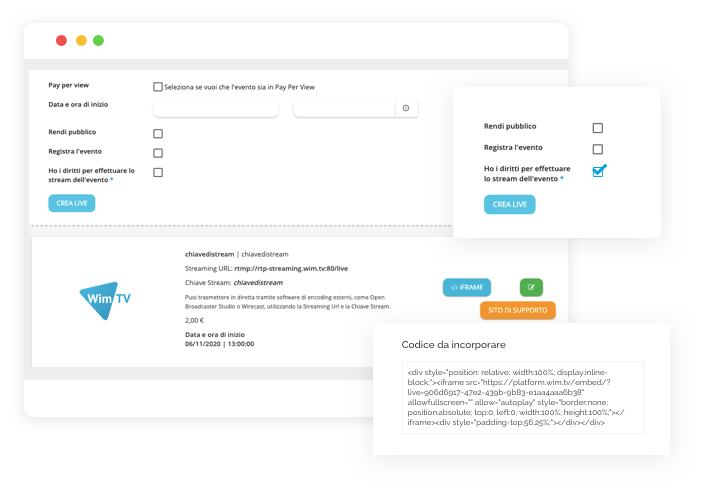 Rights to events and Iframes
WimTV is respectful of the rights of the events. Therefore, when a user creates an event, they must confirm that they have the right to video stream it.
Once the event has been created, the user can use the embed code (iframe) and publish the event on the web TV of his choice.
Free and pay events
Live events can be broadcast in video streaming for free or for a fee, at the user's choice. Note that WimTV does not place advertising on the content posted on its Web TV.
From the moment the event becomes active, it is possible to pay the "entrance ticket". and watch the event in video streaming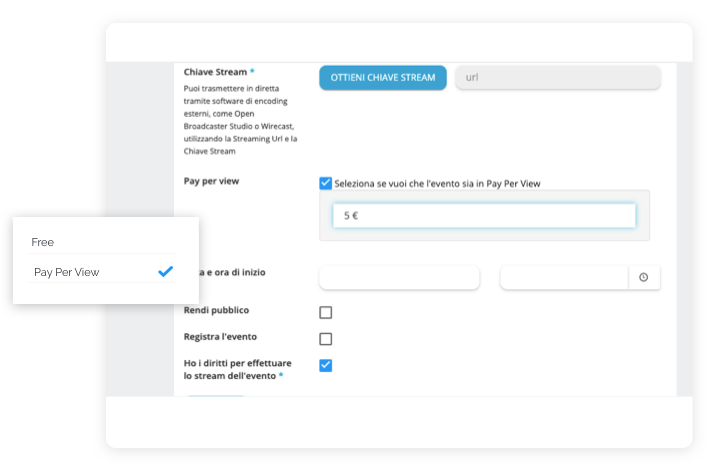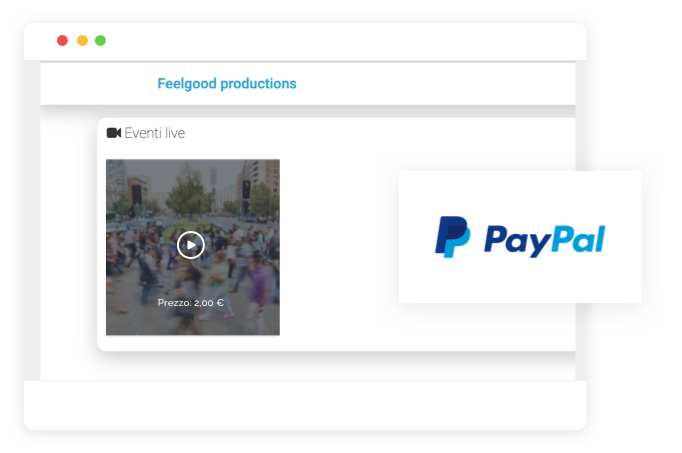 PAYMENTS ON WIMTV
On WimTV, payments must be made with PayPal. 70% net of a payment goes to the WimTV user. The PayPal commission is paid by WimTV instead. For this reason, payments of less than 2 € are not possible.
Resolution and band consumption
The user can choose the quality with which to transmit their content in video streaming. However, it must be borne in mind that by choosing a higher quality, you will also have a higher bandwidth consumption.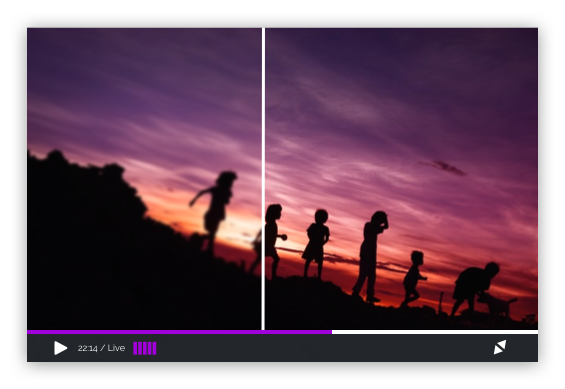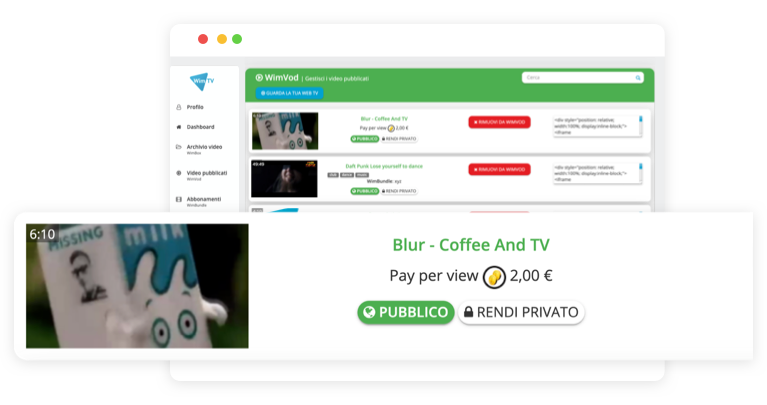 PRIVATE EVENTS
WimTV also offers the possibility to publish your event on the WimTV web tv or to treat it as "private". In this second case, the user will be responsible for publishing his event using the embed code (iframe) because otherwise the event will not be visible to anyone except the user himself.
The use of WimTV is based on bandwidth consumption, so it is important to understand the logic with which bandwidth consumption is calculated.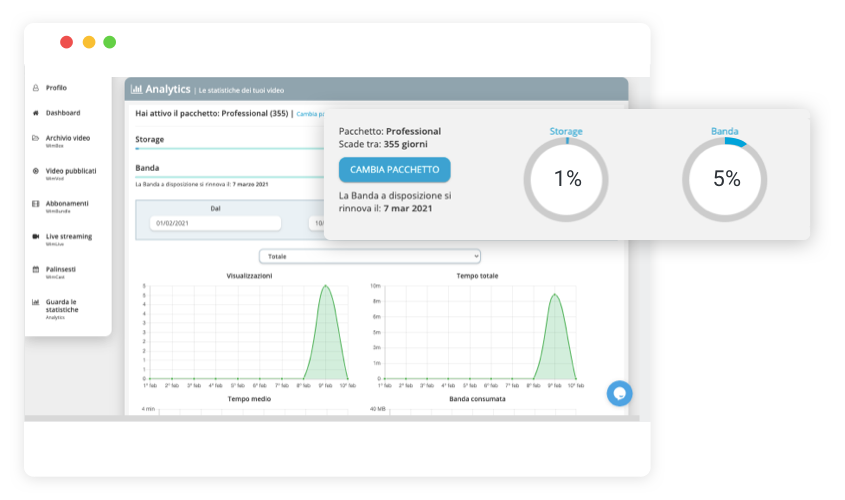 DO YOU WANT TO KNOW
WHICH SUBSCRIPTION IS SUITABLE FOR YOU?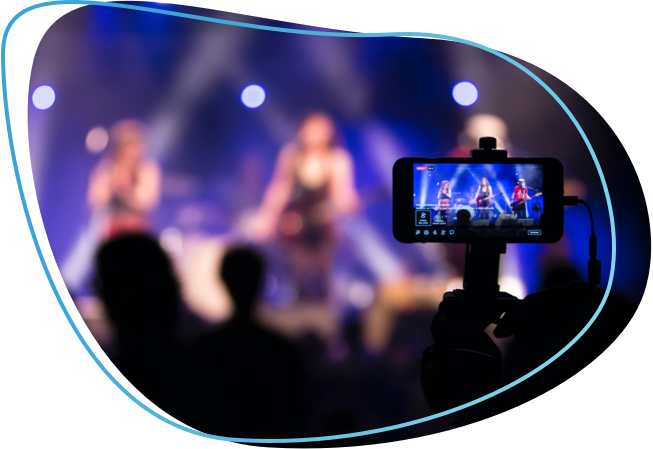 PROGRAMS FOR LIVE EVENTS
It is possible to broadcast live events recorded from mobile or tablet using programs available free on the web such as OBS, VMix, Wirecast (for PC) and Wowza GoCoder (for android and iOS).
For more details see WimTv Support.
If you have other doubts read

the most frequently asked questions