FROM YOUR WEB PAGE TO THE WORLD
With WimTV, you publish your content on your website, on social networks like FB and YT, platforms like Apple TV and Roku, digital terrestrial and even satellite!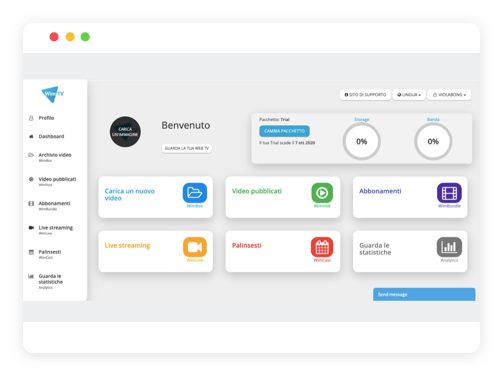 MULTIPLATFORM CONTENT
With WimTV, users can create contents and formats, schedules with columns, interviews, videos of various kinds. Read here the types of video services WimTV supported on their web tv. WimTV is not only a management platform, but also a content distribution platform, with which content can be distributed in video straeming on a variety of platforms, increasing its resonance and reaching a new audience.
TRANSMISSION METHOD
These are the methods offered by WimTV to its customers to establish their presence on the web.
1.
The first and most immediate way is to use WimTV's native web TV to stream your content. WimTV assigns to each user a web TV on which any user content published with a WimTV service – WimVod, WinLive, WimCast and WimBundle automatically shows up. Of course, if the user does not want to use this web tv, just mark the video as "private" and the video will be publishable only in one of the following two ways.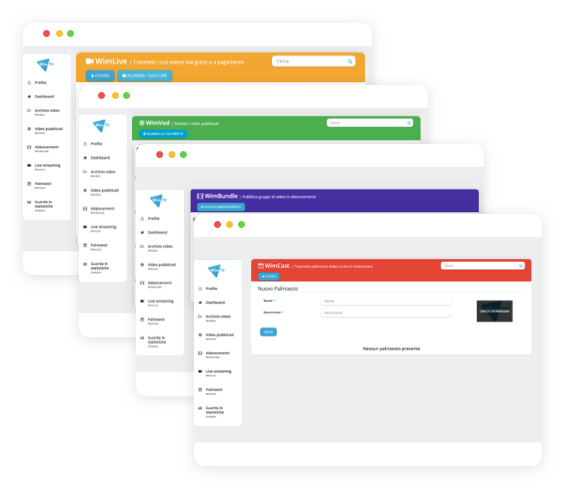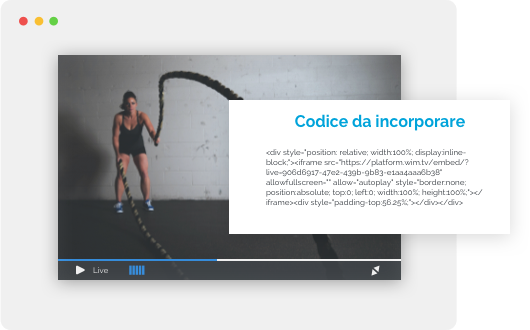 2.
The second way is to use the embed code (iframe) that appears next to each type of content – excluding subscriptions. With the iframe, a web TV can be enriched with video on demand, live events and schedules. Anyone who clicks a content represented by an iframe starts the video streaming from WimTV. With this modality it is also very easy to make the content inaccessible to anyone who does not have a password to access the web TV.
3.
The third mode, available to users with a Professional package or higher, relies on yet another type of code that allows video streaming of live events and schedules on almost all distribution and sharing platforms:
Social platforms such as Facebook and YouTube. It is certainly of great impact to be able to distribute a live event or a schedule to the large numbers of viewers that those platforms offer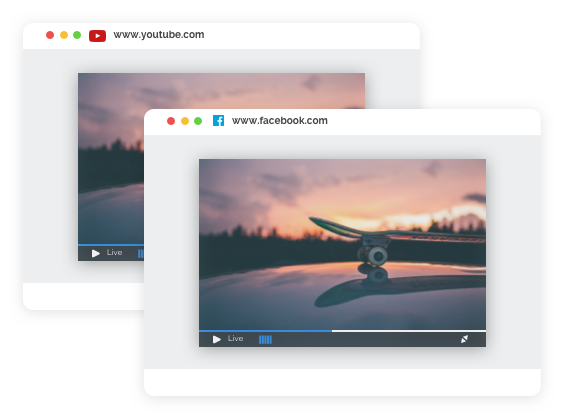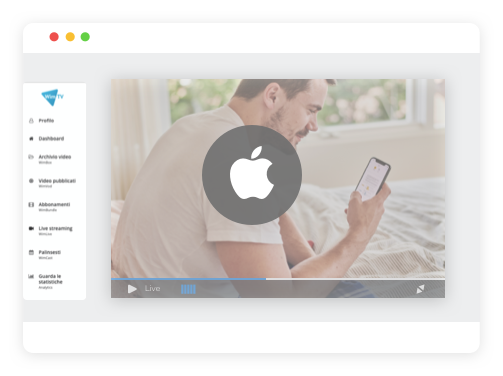 1.
Television platforms such as TiVo and Apple TV. Here, too, the possibility of reaching millions of devices offers access to television-like but "natively digital" users.
2.
Digital terrestrial and satellite television. WimTV has many television operators who use WimTV live to broadcast their event or an entire daily program on "traditional" television, yes, but which always has the largest number of users accustomed to consuming video content.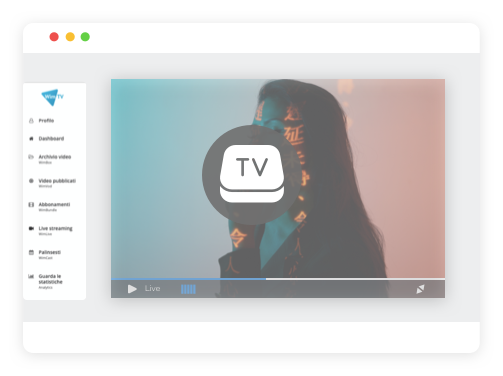 Thanks to this spectrum of publishing methods, some WimTV customers broadcast their sports content both on the web and on their own satellite channel. All this with an investment of orders of magnitude lower than that required by other distribution channels.
DO YOU WANT TO TRY
THESE METHODS FOR YOUR CONTENT?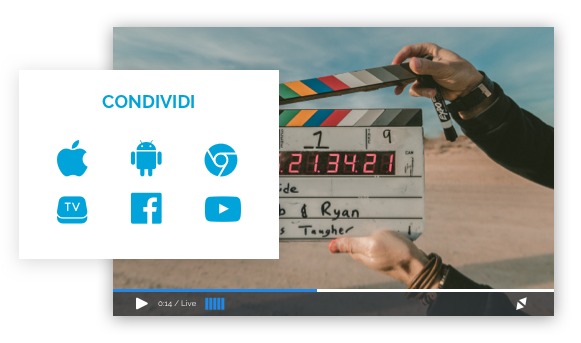 ONE WEB TV, MANY PLATFORMS
Today the public is distributed on a myriad of platforms, social networks, on television platforms that are born and spread with new content, on television and on satellite.
WimTV offers the advantage of being able to convey its content in video streaming from a single web TV to all these platforms and televisions on the web and beyond.
YOUR WINDOW ON THE WORLD
With monthly subscriptions worth a few tens of euros, and through a simple and intuitive web interface, users can broadcast in video streaming anywhere, grow their audience and their business, conquering new slices of an ever-expanding market.
With WimTV the whole world is within your reach: from your web tv to the world.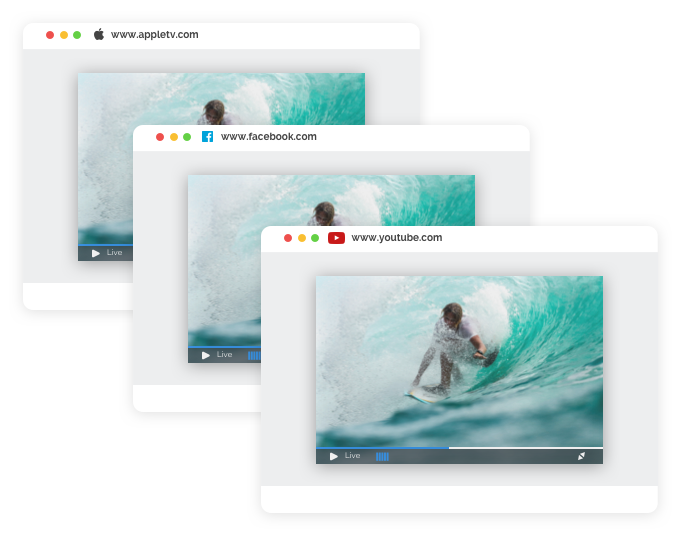 If you have other doubts, read the

frequently asked questions