Sport and Web live TV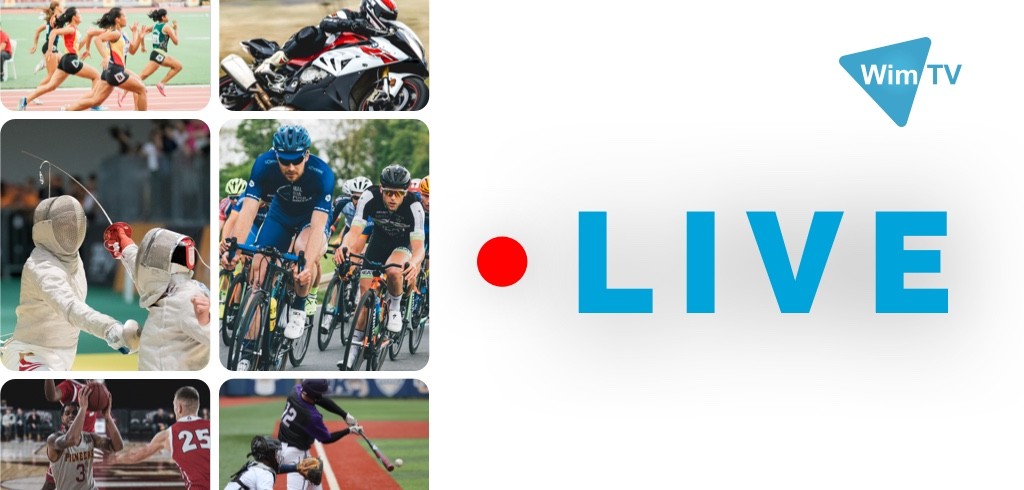 Did you know that it is possible to create a web live TV to broadcast your content live? A unique opportunity to share your videos with the internet audience, at any time and on any device.
WimTV is a platform that already hosts numerous TV channels dedicated to the most varied themes: education, entertainment, fitness, journalism, current affairs, religion, sports.
The latter represents one of the platform's leading application sectors.
Sport events attract the interest of thousands of people every day. During the last Olympic Games the athletes competed in 37 different disciplines, five more than in the previous edition. These already seem like big numbers, however it is estimated that more than 8,000 sports are practiced all over the world, not counting the variations of each!
A web live TV allows you to share online matches, competitions, sports events and meetings of any competitive or amateur discipline.
As is the case with Media Sport Channel which broadcasts national and international sport events also in live streaming. Or of FidsChannel, the web TV of FIDS (Italian Federation of Sports Dance) which from 9 to 25 July broadcasted the Italian championships from Rimini.
With WimTV you can broadcast sport events in live streaming for free or for a fee, through pay per view.
It is possible to create one or more channels and broadcast more than one event at the same time. The quality of the video can be customised, taking into account that a higher quality implies a higher bandwidth consumption.
If you are interested in creating a new live TV web to share your videos online, register on WimTV! The procedure is very simple and allows you to immediately start uploading and publishing or broadcasting your content in live streaming.
Do you have questions and would like to receive more information? Contact us, otherwise register now and activate a fifteen-day free trial!